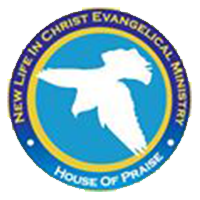 At New Life in Christ Evangelical Ministry, we have various inspirational activities for members and non-members alike. Although, we would like to encourage you to attend all of our services and events, we understand that this may not always be the case.
Wednesday Transformational Hour:
 Every Wednesday is a transformation hour, is a power packed service, where we teach and learn the word of God, and is a time to feed your spirit with the undiluted word of God.
Fridays:
Every Friday is Faith Clinic and Healing & Deliverance Service service whereby spiritual chains are broken by the power in the word of God.  Rev. (Mrs) Roseline Uwaifo received Evangelist and Prophetic Power Mantle from God, Whereby she has the authority from God to lay hand on the sick and he shall recover, and also to heal the broken hearted with the word of God and to set the Captive free. John 8:32, says ye shall know the truth and the truth shall set you free. Below is a  complete list of all our current activities:
Sunday
Sunday Worship Service: 10:00 am to 12:00 pm
Thanksgiving Service- Every 1st Sunday of the Month: 10:00 am to 12:30 pm
Youth & Teenagers Meetings - Every 2nd Sunday at 2pm
Wednesday
Bible Study – Transformational Hour  6:30pm - 7:30pm
Friday
Night Vigil (First Friday of each month): 10:00 pm to 2:00 am
Saturday
New Women In Christ Prayer Fellowship (Inter-denominational prayer fellowship with Jesus Christ). Every 2nd Saturday of each month: 3:00 pm to 5:00 pm.
New Men In Christ - Quaterly on the 2nd Saturday   3pm - 5pm